Denna post är på engelska så att våra vänner på guesthouset kan läsa den…
After two excellent months, out time at Sai Khao Inn is over for this time. (The initial plan was to stay here four weeks, but White Sand beach and the Sei Khao Inn was was simply so nice that we got stuck here.) Since we have three kids, we rented a whole house to ourselves. Two bedrooms and one big room with a sofa and a tv. There was also a small kitchen part with fridge and freezer. (And three toilets!)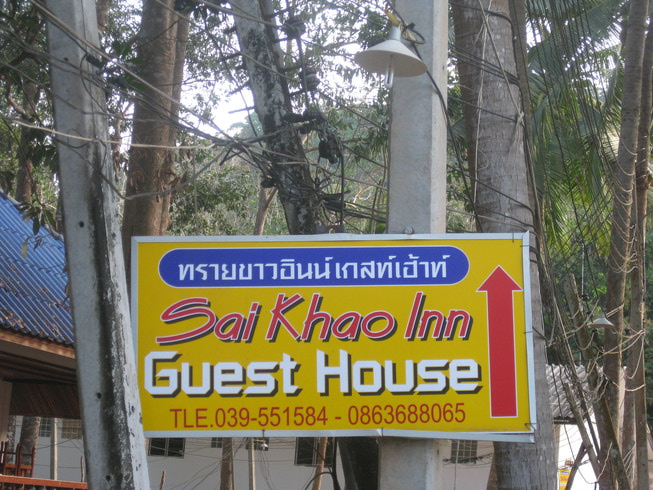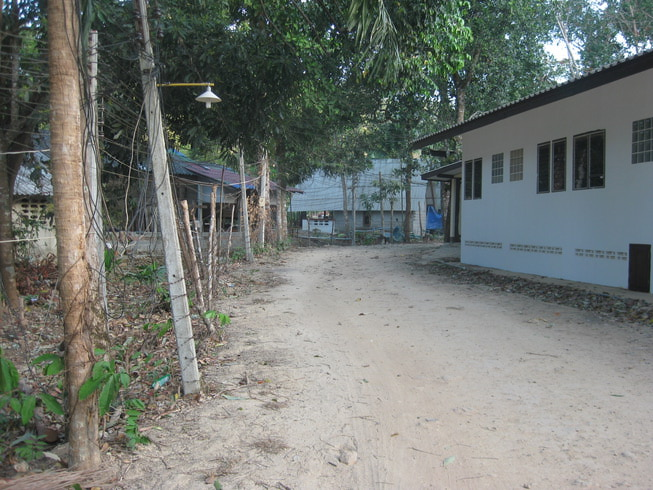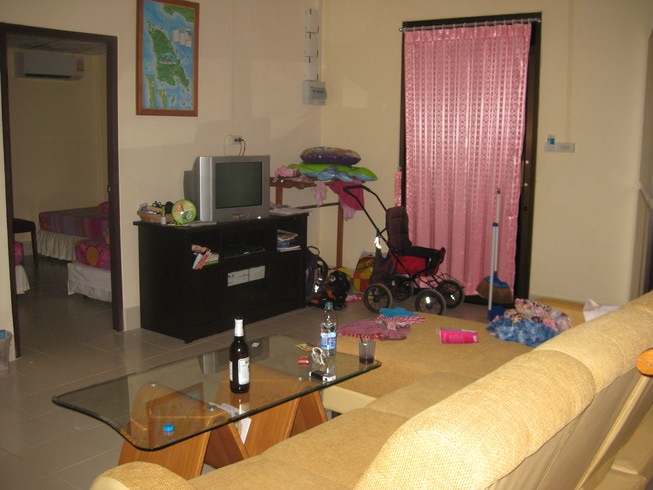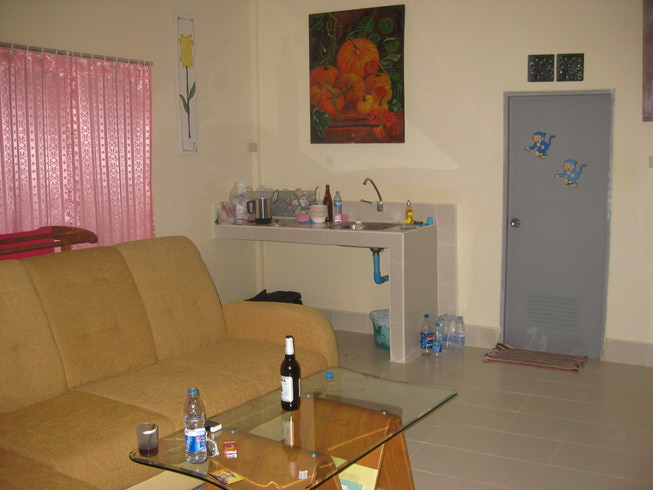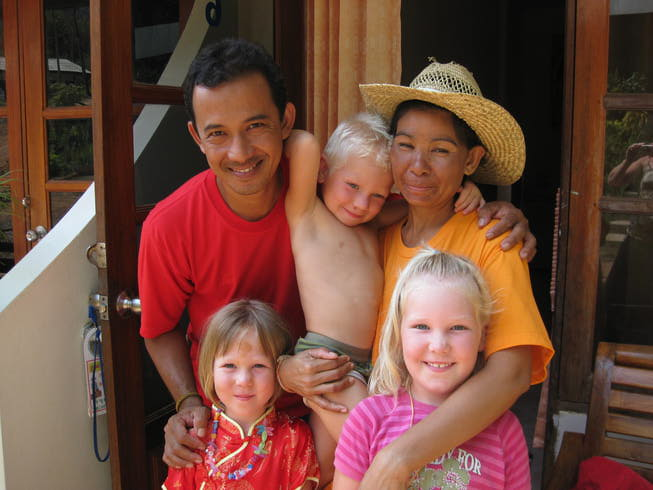 The service was really good. We felt really taken care of by the staff. They always tried to help us wether it was regarding a clogged toilet, a jammed door lock, or a rush trip to the hospital.
They even threw us a farewell BBQ at our last night. Other residents at the inn provided live music and a magician… We had a blast!
We would warmly recommend Sai Khao Inn to anyone looking for accomodation in White Sand Beach on Koh Chang!